We provide direct support to a number of initiatives throughout Christchurch in order to make the city a more interesting and vibrant place for all of its citizens to live in.
---

FLINT -Future Leaders in Technology
Enable has become the inaugural foundation sponsor of the Christchurch chapter of FLINT, or Future Leaders in Technology, a national leadership programme run by TUANZ (Telecommunications Users Association of New Zealand) that provides networking development opportunities for the next generation of technology industry leaders. The Christchurch chapter launched on 21 February 2018.
Enable Digital Series
Enable became a major sponsor of the Canterbury Employers' Chamber of Commerce in September 2017 – so the two organisations can work closely together in a range of ways to benefit local businesses. A part of the sponsorship includes the Enable Digital Series – a series to educate and inspire Canterbury businesses on the potential of digital technology.
Supporting Christchurch small businesses
Enable is also a sponsor (by providing fibre connectivity) to GreenHouse – a Christchurch collaborative hub focused on supporting and commercialising small business.
2018 ARTarama
Held every two years. With works from local Artists, and the Special Exhibition of works from the AA Deans Trust Collection, the 2018 ARTarama was held 12-14 October. All proceeds from the weekend went to Nurse Maude. More details here.
Supporting our community
We partnered with The Breeze radio station to run a competition to 'Connect with your Community'. St Patrick's School in Kaiapoi were the winners! They were in dire need of some updated outdoor furniture for the kids, some new school signage and a lick of paint on the steps outside the classrooms. The Enable team spent the day at the school in March 2019 and turned drab to cheerful!
---
Enabling Our People
We're proud to be able to provide an opportunity for our people to bring Enable to life within their own communities, by supporting them outside of work through our people inspired sponsorship scheme.
UN Youth Canterbury
It was a pleasure to sponsor the UN Youth New Zealand Canterbury Model Parliament event this year, where high school students from the region gathered to debate the topic of electoral reform in New Zealand from the perspectives of our current political parties.
Big Brothers Big Sisters
We happily provided sponsorship to Big Brothers Big Sisters, providing them funding towards being able to continue with their wonderful mentoring programme.
Papanui Community Toy Library
This is our second time sponsoring the Papanui Toy Library, we were pleased to be able to help out and purchase some new toys for the local children to enjoy.
Miscarriage Matters
Miscarriage Matters is a new organisation who're doing marvellous things for women in our community. We were thrilled to be able to support them by providing sponsorship that went towards purchasing the materials needed to create care packages for women who've recently gone through a miscarriage.
Wigram Primary School
We've previously sponsored Wigram Primary School and were keen to help them out again with sponsorship towards a new playground for their senior students.
Waitaha School
We were thrilled to be able to sponsor Waitaha School and help them purchase a worm farm and compost bin for their students.
Canterbury Windsports Association
We were happy to sponsor the Canterbury Windsports Association and provide funding towards some new t-shirts and a BBQ lunch for the team to enjoy at their event which was held at the beginning or March.
Jetboating Canterbury - Dick Farrant Fun Day 2020
Enable was pleased to once again sponsor the annual Dick Farrant Fun Day, held 19 January 2020 on the Waimakariri River.
Running since the late 80's, the day involves providing a jet boat ride for up to 500 special needs people and their carers. Enable provided a BBQ, certificates and drinks for the day.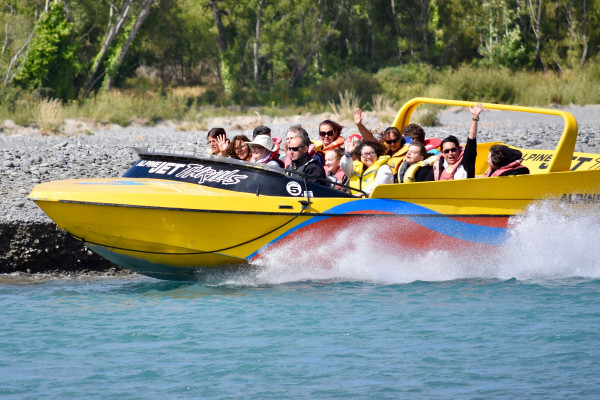 The Canterbury Devilettes
We happily sponsored the Canterbury Women's Ice Hockey Team by donating funds to go towards decreasing each players membership fee for the year.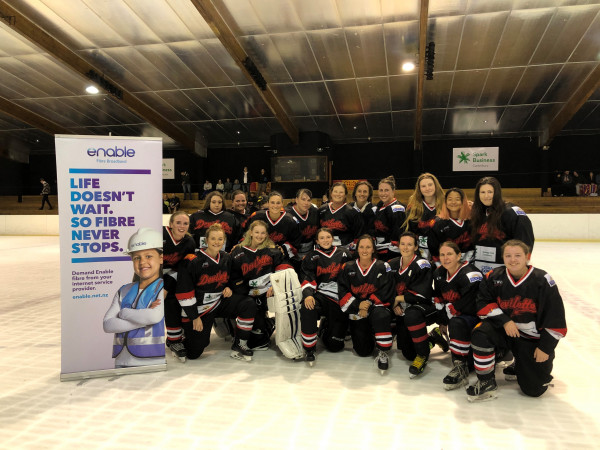 Te Kura Kaupapa Maori O te Whanau Tahi Te Manakura Tahi Kapa Haka group
We helped out this awesome bunch of kids by sponsoring their trip to Hamilton so they could take part in the Primary Schools National Kapa Haka competition.
Wigram primary School
We proudly sponsored Wigram Primary School to contribute towards a brand new playground for the kids to enjoy. Looks like they're very pleased with the outcome!
Waimakariri United Football Club
We were able to happily help out the Waimakariri United Football Club with sponsorship towards the purchase of their own branded Gazebo.
Southern Dragons Dragon Boating Team
We're stoked to be able to provide the Southern Dragons with their first branded tear drop flag, they will now be recognised at events!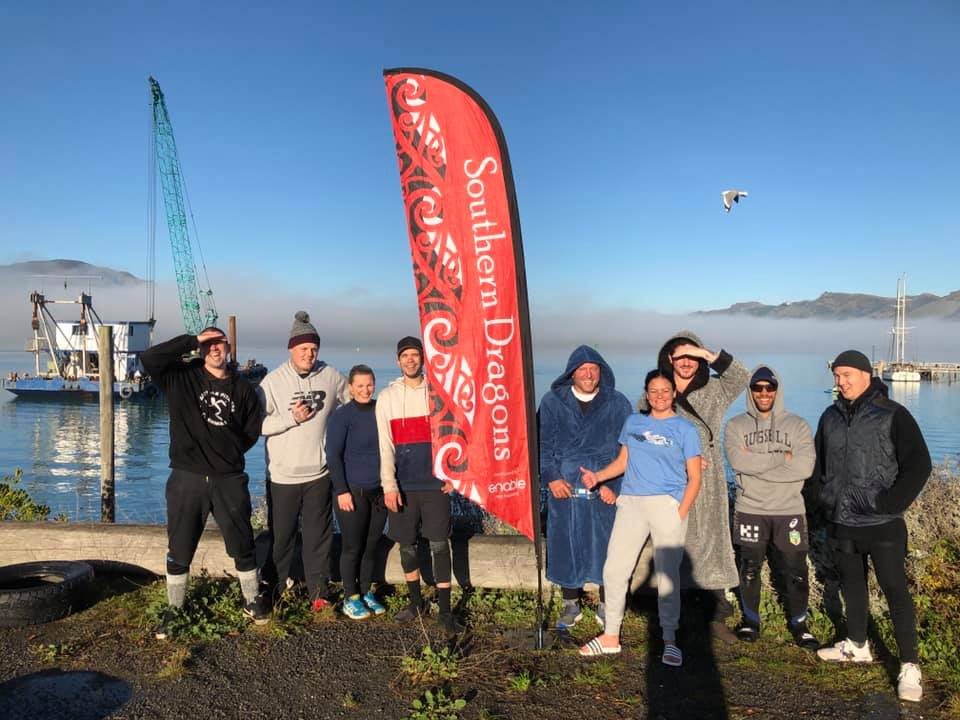 Bellyful Christchurch
We supported one of Bellyful's cook-a-thons by providing them with the funds to buy the ingredients to make meals for families with newborns and young children who are suffering from illness.
Sydenham Swans Rugby League Club
We sponsored the Sydenham Swans end of year awards function by covering the costs of certificates, trophies and hall hire. Looked like a wonderful evening recognising talent!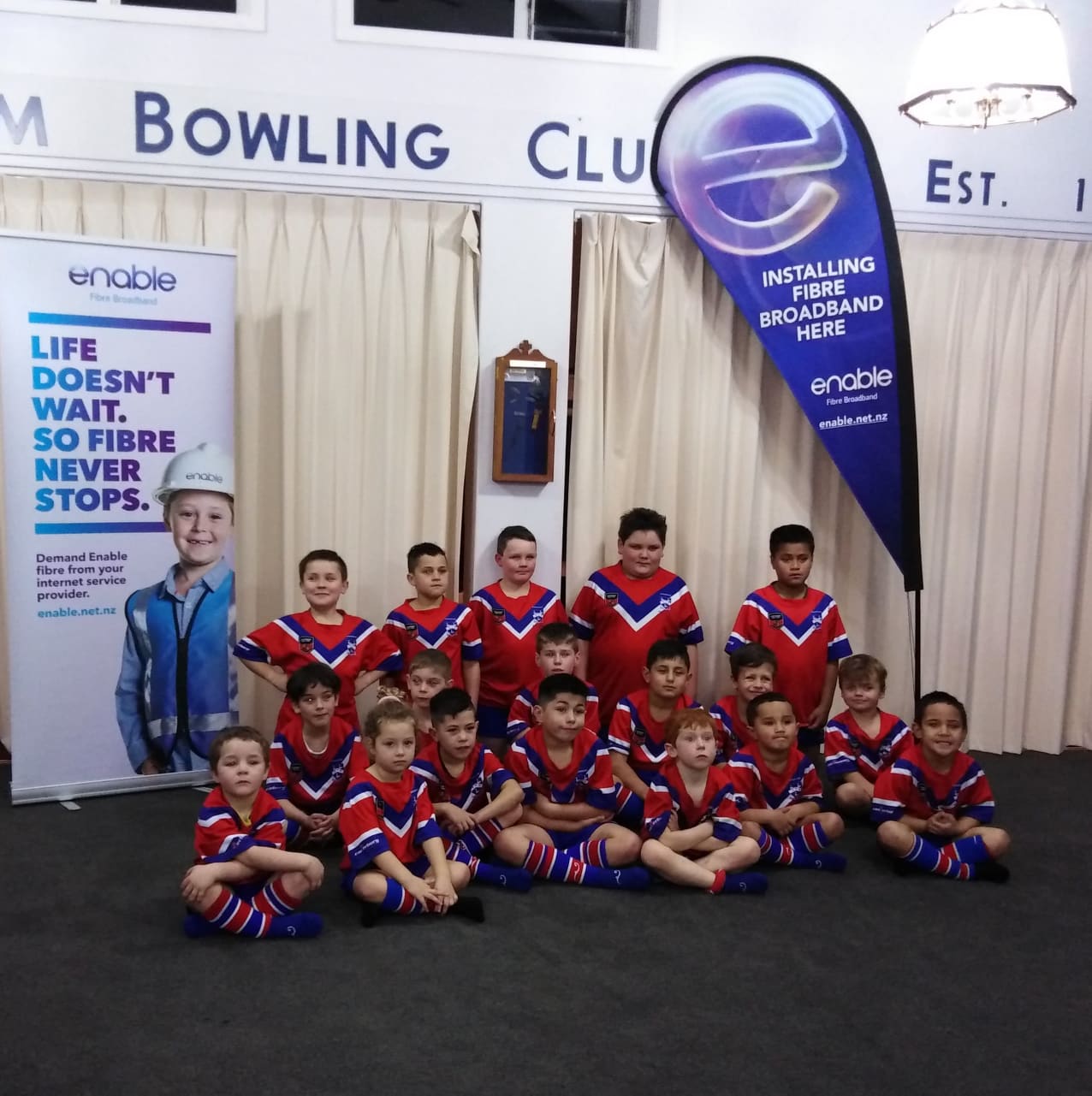 Big Brothers Big Sisters
We helped BBBS host a fundraiser at Skydiving Kiwis by providing a sausage sizzle for everyone involved! They raised $16,593 on the day, and the money will go towards helping Christchurch kids get matched with a mentor.
Southern Dragons Dragon Boating Team
We proudly supplied the Southern Dragons team with new polypropylene race uniforms!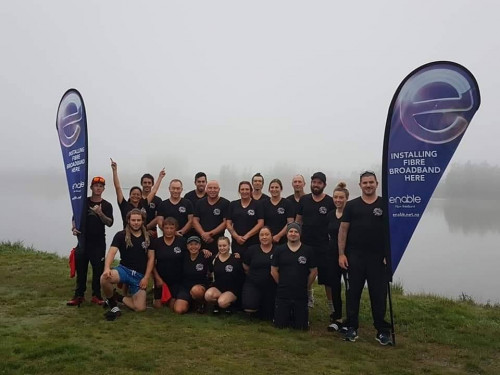 Jetboating Canterbury - Dick Farrant Fun Day
Enable was pleased to sponsor the annual Dick Farrant Fun Day, held 21 January 2019 on the Waimakariri River.
The ability to step into a jetboat and go for a spin is something many of us take for granted. But for people who are wheelchair-bound, have an intellectual disability or a long-term health condition, a jetboat ride is a special occasion requiring significant planning and preparation. Enable sponsored and manned a free BBQ that fed over 400 people.

Christchurch South Intermediate School
The year 7/8 girls cricket team at CSIS were in dire need of new equipment, which we were more than happy to sponsor. They tested it out at their Summer Tournament, and won the round robin tournament out right. Well done girls!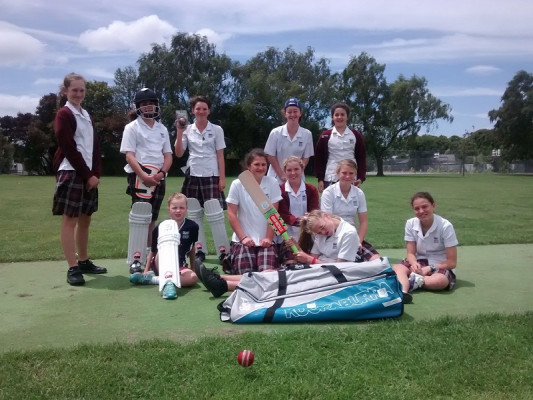 Weedon's Golf Club Junior Tournament & Prize Giving
The Weedon's Golf Club held their annual junior tournament and prize giving on Saturday 8 December. Enable sponsored prizes, catering and trophy engraving for the event.
Christchurch Off Road Motorcycle Club
The Club held their annual event at the 2018 Canterbury A&P Show in November. Enable sponsored rolls of warning tape to keep competitors and spectators safe throughout the course.
Papanui Community Toy Library
The Papanui Community Toy Library is a not-for-profit organisation whose sole purpose is to assist parents with the physical and social development of young children through play. Enable sponsored the library with new toys.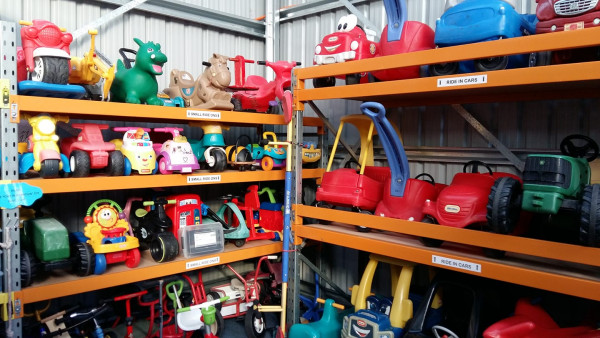 Street Wise
Street Wise is a charity designed to help the homeless of Christchurch. Enable sponsored Street Wise with a gazebo, allowing them to offer food to those living rough all year round.
RAD Bikes
Based in the Christchurch CBD, RAD Bikes (Recycle A Dunger) is a not-for-profit community bike shed where anyone can build a repair a bicycle for themselves, or assist with restoring a bike to be given away. We arranged for new LED lighting to be installed inside the bike shed so that bike restoration work can continue over winter.
Otakaro Orchard
Otakaro Orchard is Christchurch's first public food forest located near the Avon River. When completed, the food forest will provide tonnes of locally grown produce for use by the community. We supplied a range of gardening tools and wheelbarrows to make the job of clearing the site much easier for volunteers.
Big Brothers Big Sisters North Canterbury
Big Brothers Big Sisters is a community-based organisation who match vulnerable young people with mentors in their local area. The mentor and young person meet up on a weekly or fortnightly basis to spend quality time together. We contributed towards the cost of a Mentor Appreciation Evening which included dinner at a local restaurant.
Champion Centre
Based at Burwood Hospital, the Champion Centre provides relationship-based early intervention services to infants and young children with complex disabilities. In April this year, Enable donated two digital cameras and a mobile phone to support the Centre's programmes.
L-R: Enable team member Shaun Sandford with daughter Dolly, Centre Director Dr Susan Foster and Early Intervention teacher Beccy Creswick.
Dick Farrant Fun Ride Day
Enable supported the annual Dick Farrant Fun Ride Day held by the Canterbury branch of Jet Boat New Zealand. Over 12 jet boats and countless volunteers took over 300 people from our community for over 500 adrenaline-filled rides on the Waimakariri river. Photos from the day can be found here.

Help for the Homeless- Christmas BBQ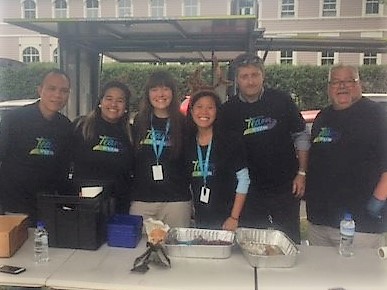 Cashmere Tennis Club - annual Canterbury Anniversary weekend tournament