We provide direct support to a number of initiatives throughout Christchurch in order to make the city a more interesting and vibrant place for all of its citizens to live in.
---

FLINT -Future Leaders in Technology
Enable has become the inaugural foundation sponsor of the Christchurch chapter of FLINT, or Future Leaders in Technology, a national leadership programme run by TUANZ (Telecommunications Users Association of New Zealand) that provides networking development opportunities for the next generation of technology industry leaders. The Christchurch chapter launched on 21 February 2018.
Enable Digital Series
Enable became a major sponsor of the Canterbury Employers' Chamber of Commerce in September 2017 – so the two organisations can work closely together in a range of ways to benefit local businesses. A part of the sponsorship includes the Enable Digital Series – a series to educate and inspire Canterbury businesses on the potential of digital technology.
Supporting Christchurch small businesses
Enable is also a sponsor (by providing fibre connectivity) to GreenHouse – a Christchurch collaborative hub focused on supporting and commercialising small business.
2018 ARTarama
With works from local Artists, and the Special Exhibition of works from the AA Deans Trust Collection, the 2018 ARTarama was held 12-14 October.. All proceeds from the weekend went to Nurse Maude. More details here.
---
Enabling Our People
We're proud to be able to provide an opportunity for our people to bring Enable to life within their own communities, by supporting them outside of work through our people inspired sponsorship scheme.
Christchurch South Intermediate School
The year 7/8 girls cricket team at CSIS were in dire need of new equipment, which we were more than happy to sponsor. They tested it out at their Summer Tournament, and won the round robin tournament out right. Well done girls!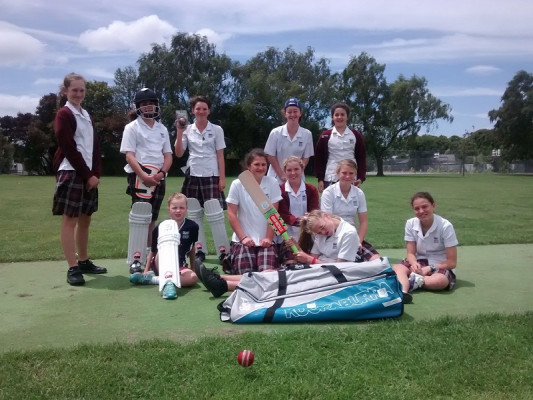 Weedon's Golf Club Junior Tournament & Prize Giving
The Weedon's Golf Club held their annual junior tournament and prize giving on Saturday 8 December. Enable sponsored prizes, catering and trophy engraving for the event.
Christchurch Off Road Motorcycle Club
The Club held their annual event at the 2018 Canterbury A&P Show in November. Enable sponsored rolls of warning tape to keep competitors and spectators safe throughout the course.
Papanui Community Toy Library
The Papanui Community Toy Library is a not-for-profit organisation whose sole purpose is to assist parents with the physical and social development of young children through play. Enable sponsored the library with new toys.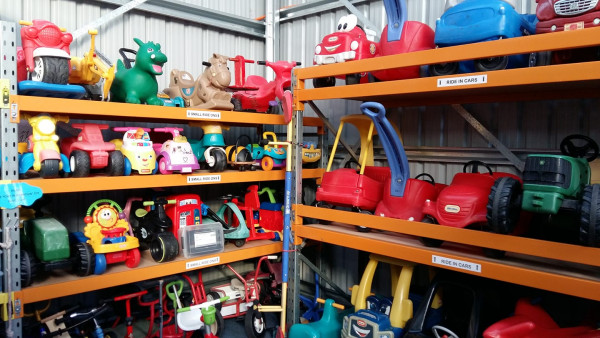 Street Wise
Street Wise is a charity designed to help the homeless of Christchurch. Enable sponsored Street Wise with a gazebo, allowing them to offer food to those living rough all year round.
RAD Bikes
Based in the Christchurch CBD, RAD Bikes (Recycle A Dunger) is a not-for-profit community bike shed where anyone can build a repair a bicycle for themselves, or assist with restoring a bike to be given away. We arranged for new LED lighting to be installed inside the bike shed so that bike restoration work can continue over winter.
Otakaro Orchard
Otakaro Orchard is Christchurch's first public food forest located near the Avon River. When completed, the food forest will provide tonnes of locally grown produce for use by the community. We supplied a range of gardening tools and wheelbarrows to make the job of clearing the site much easier for volunteers.
Big Brothers Big Sisters North Canterbury
Big Brothers Big Sisters is a community-based organisation who match vulnerable young people with mentors in their local area. The mentor and young person meet up on a weekly or fortnightly basis to spend quality time together. We contributed towards the cost of a Mentor Appreciation Evening which included dinner at a local restaurant.
Champion Centre
Based at Burwood Hospital, the Champion Centre provides relationship-based early intervention services to infants and young children with complex disabilities. In April this year, Enable donated two digital cameras and a mobile phone to support the Centre's programmes.
L-R: Enable team member Shaun Sandford with daughter Dolly, Centre Director Dr Susan Foster and Early Intervention teacher Beccy Creswick.
Dick Farrant Fun Ride Day
Enable supported the annual Dick Farrant Fun Ride Day held by the Canterbury branch of Jet Boat New Zealand. Over 12 jet boats and countless volunteers took over 300 people from our community for over 500 adrenaline-filled rides on the Waimakariri river. Photos from the day can be found here.

Help for the Homeless- Christmas BBQ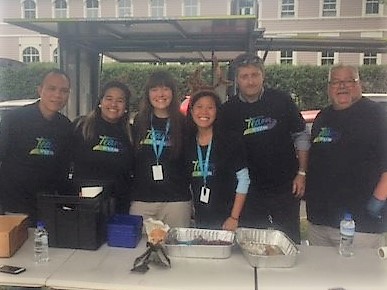 Cashmere Tennis Club - annual Canterbury Anniversary weekend tournament