Enable was a sponsor of this year's Canterbury Tech Summit, held on 5 September at the Te Pae Convention Centre. A team of our people were lucky enough to head along, here's what they had to say about the day.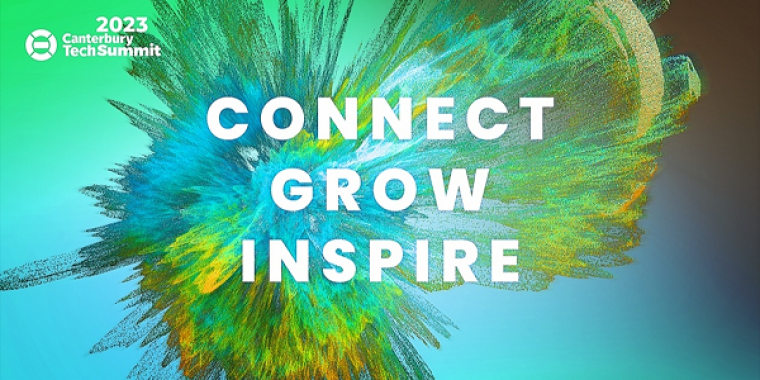 The Canterbury Tech Summit is a full day event, focused on innovation and digital transformation and provides an opportunity to discuss the acceleration of the technology sector in New Zealand.
Our Solutions Delivery team is responsible for transforming our existing technologies to a set of Loosely Coupled Data as Event Driven Solutions. Comprising of 10 Developers and Test Engineers, it's one of our largest teams. With technology in our DNA, this is an event that's in the calendar every year. It's a chance to come together as a team to be inspired and motivated, to learn from and network with a range of organisations and to stay up to date with the latest trends and industry thinking.
A highlight for the team was the discussion 'Adapting to the Age of AI: Perspectives from Canterbury Businesses'. This focused on three different perspectives about the future of Artificial Intelligence (AI). While we currently use AI to improve efficiency there are many more opportunities to be explored – and pitfalls to look out for. The Solutions Delivery team will host a session with the wider business about how they currently use AI, and where they see opportunities to utilise AI to improve how we operate in the future.
Further insights shared by Rich Miranov about how product management adds value piqued a lot of interest, as did Dr Karaitiana Taiuru's talk about the implications of applying Māori ethics with AI.
As users of Amazon Web Services (AWS), it was great to see them demonstrate their commitment to help New Zealand organisations to innovate, succeed and grow globally.
The Solutions Delivery team loved the opportunity to connect with like-minded individuals, spend time together, and keep learning. Thank you to the Canterbury Tech Summit team and Innovate Ōtautahi for bringing the Canterbury Tech community together.