Augmented Reality (AR) takes real life objects or surroundings and enhances them with the use of images and sounds to give the user a unique experience by mixing reality with fantasy.
If you've ever used the 2016 Pokémon Go gaming app or an Instagram filter, then you have already experienced Augmented Reality.
But it doesn't just stop there! You can do many exciting things with the technology; brands worldwide are implementing it both in-store to enhance customer experience and in marketing campaigns to entice audiences.
Let's look at some of the way's both national and international companies are utilizing the technology –
Freedom Furniture:
The furniture company started trialing the technology when they created their smartphone app that allows you to pick an item from their collection (couch, lamp, even a dining room table) and virtually place it in your lounge. This works by looking through your smartphone camera at the room in your house and seeing if the piece of furniture suits that space. It allows you to experience a 'try before you buy' factor without leaving the comfort of your home.
Sephora:
The beauty retailer has implemented an augmented reality feature to their app and website that enable the user to upload a selfie (photo of themselves) that moves in real-time so that you can try on their beauty products - such as different shades of lipstick etc.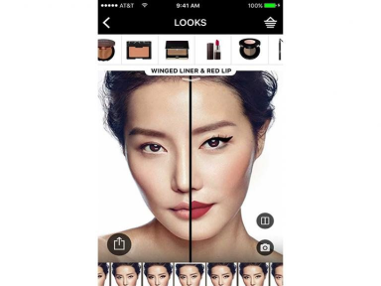 Burger King:
The fast-food chain used augmented reality in a marketing campaign where they presented customers with the challenge of finding a competitors billboard ad. They then had to "Burn That Ad" by opening up the Burger King app on their smartphone and holding it up in front of the ad to digitally send the advertisement into flames, as seen below.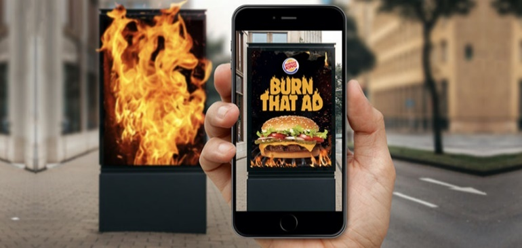 From just these three examples, it's easy to think of lots of other ways augmented reality could be used to change the way to do things from how we're entertained through to how we learn the new skills.